KEAS, two consecutive Red Dot design award winner, enter US Market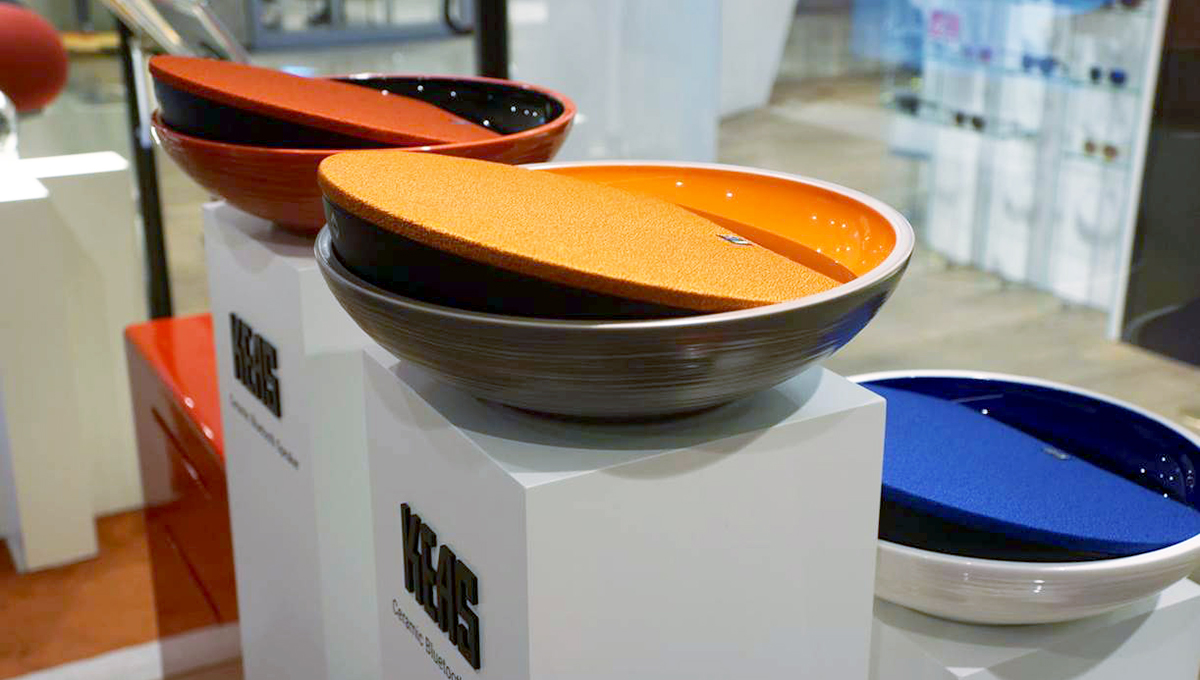 ■ KEAS ready to enter US market focusing on premium boutiques, household specialty stores, and prestigious franchise hotels with a local partner
■ Received Product Design Award at 2016 Red Dot Awards following last year winning in Concept Design category with the same product KEAS MOV1
[KEAS = March 14, 2016] The premium lifestyle electronics brand KEAS (www.keas.co.kr) announced its second consecutive win at the Red Dot Design Awards for its ceramic bluetooth speaker, the KEAS MOV1, with its pending launch into the US market by their direct partner, The Sawyers Company, a premium home appliance retailer in the country.
Last November, three months earlier than the official product launch, KEAS MOV1 won the Design Concept Award at 2015 Red Dot Awards, one of the most presitigious design competitions in the world, recognized for excellence in design. Again this year, KEAS has received the Product Design Award with the same product, setting a record for two consecutive year wins, unseen in the last nine years.
The adoption of ceramic material and design excellence has led to a successful entry into the US market. Being recognized as a premium design brand, KEAS has finally made a partnership agreement with The Sawyers Company, a premium home appliance distributor located in Texas. The Sawyers Company specializes in providing high-end consummer electronics to premium boutiques, household specialty stores, and boutique hotels across the US regional territories. KEAS MOV1 will be released in the US market, starting in several main cities, including Seattle, San Francisco, Miami and New York.
Bret Kang, the CEO of KEAS, announced, "We believe that the two-year consecutive wins at Red Dot Awards and the entry into the US market within just five months since the product's launch are clear indicators that the competitive edge of KEAS is highly recognized in the global market." He also added, "We will deliver a differentiated value to the US market, keenly responding to the voices of our partners and customers; thus, establishing KEAS as one of the most valued premium lifestyle electronics brands in the market."